You are at: Planned Giving > For Advisors > Washington News
Saturday January 29, 2022
Washington News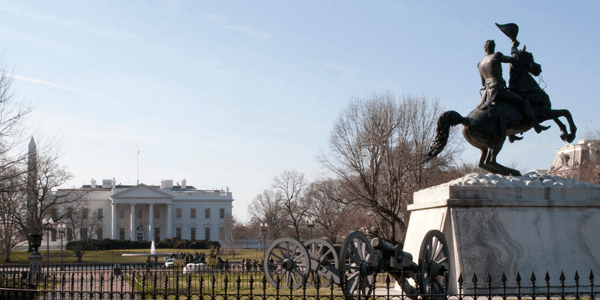 Top Five IRS Filing Tips For Prompt Refunds
In IR–2022–16 the Internal Revenue Service (IRS) offered five tips for the filing season that starts on January 24, 2022. The IRS notes this is a year with "unprecedented circumstances" due to the Coronavirus pandemic. It will be important for taxpayers to follow IRS best practices to file their returns and avoid any delays in processing refunds.
Accurate Return — The most accurate tax return will be available through electronic filing and selecting a direct deposit for your refund. You may do this through a trusted tax provider or using e-file tax software. The benefit of e-filing software is that it performs math addition for you and greatly reduces the number of simple errors that frequently occur when individuals use a manual method to prepare tax returns. The software also simplifies filing with a question–and–answer system.
Collect Documents — You will need to collect your IRS Forms W-2, Forms 1099 or other statements that show taxable income. If you have received an advance Child Tax Credit (CTC) payment, you should have IRS Letter 6419. This letter shows the amount of your CTC payments and is essential for filing and receiving the proper balance of your CTC. If you did not receive advance CTC payments, you can claim the full credit. Some taxpayers also received a third Economic Impact Payment (EIP) and received IRS Letter 6475. If you have not received the full EIP amounts, you may qualify to benefit from a Recovery Rebate Credit (RRC) for the balance of your stimulus payments.
Use irs.gov Not Your Phone — The IRS reminds taxpayers that there are lengthy delays when calling on the phone. A much better solution is to use IRS.gov online tools and resources. You also may want to follow the IRS social media accounts or view helpful IRS YouTube videos. Taxpayers with smartphones can download the IRS2Go mobile app. You also have tax information available in 20 languages. You may file Schedule LEP, Request for Change in Language Preference to receive communications in your preferred language.
Delayed 2020 Tax Returns — If you are among the millions of Americans who are still waiting for your 2020 return to be processed, the IRS has specific recommendations. To e-file your 2021 return, you should enter $0 for your adjusted gross income (AGI) for last year. If you used the Non–Filer tool in 2021 to request an advance Child Tax Credit or a third Economic Impact Payment, you should enter $1 as your 2020 AGI. All other taxpayers should enter the AGI from their 2020 tax return. If you are using online tax software, the field for the 2020 AGI will usually auto–populate.
Free Resources — There are a number of options on irs.gov that will assist taxpayers. The Interactive Tax Assistant will answer many questions. The IRS Free File program is available to anyone with 2021 income of $73,000 or less.
IRS Free File Available Now
The IRS has announced that the Free File program is now available for taxpayers with 2021 incomes up to $73,000. The Free File software will help you collect your proper Child Tax Credit, a Recovery Rebate Credit or the Earned Income Tax Credit.
IRS Commissioner Chuck Rettig stated, "Free File is part of a wide selection of services available on
IRS.gov
to help people file taxes during this challenging period. IRS Free File offers taxpayers an easy, free way to do their taxes from the safety of their own home. Free File also provides electronic filing with direct deposit, which is the best way to avoid delays and receive refunds quickly and securely."
The Free File returns are now being accepted and providers will commence filing initial returns on January 24, 2022. There are also Free File Fillable Forms that are available to taxpayers with any level of income. However, these should be used by individuals who are knowledgeable about preparing their own tax returns.
Free File Step By Step
There are eight companies that offer Free File tax software. Some also offer a free state income tax return. There are several steps that are helpful in selecting the correct Free File product. Active–duty military are reminded that they may use any Free File product if their income is $73,000 or less. Other individuals may need to review their 2021 AGI and the requirements of each software product.
Go to IRS.gov/FreeFile.
Use the "Free File Online Look up" tool.
Use the "Browse All Offers" tool.
Review the products and your AGI and select a qualifying software.
Click on the links to the software providers' website and begin your tax return.
The software will use a question–by–question format to enable you to complete your return.
After you have completed the return and it has been reviewed by the software, file electronically and select direct deposit for your refund.
If you do not have a computer, many of the Free File programs are available for use on a smartphone or a tablet.
You should read the Free File software screens and instructions carefully to be certain you have claimed the correct Child Tax Credit, a potential Recovery Rebate Credit or the Earned Income Tax Credit. If you have received advance Child Tax Credit payments, IRS Letter 6419 enables you to complete the correct information to receive the balance of your credit.
Similarly, IRS Letter 6475 may be helpful if you have not received your third Economic Impact Payment and wish to claim a credit on your return.
The Free File providers are 1040Now.NET, ezTaxReturn.com, FreeTaxReturn.com, FileYourTaxes.com, On–Line Taxes at OLT.com, TaxAct, FreeTaxUSA, and TaxSlayer. The eight companies may have specific income requirements to use their Free File software.
IRS Behind on 8.6 Million Tax Returns
Representatives from both parties sent letters to IRS Commissioner Chuck Rettig to request immediate action on delayed tax returns. The Democratic letter was mailed on January 14 and Republican Members sent a January 19 letter.
With the lockdowns for COVID–19, the Internal Revenue Service (IRS) has a large number of delayed tax returns. The IRS reports that there are 6.3 million unprocessed 2020 individual returns and 2.3 million unprocessed amended returns. Millions of taxpayers have also not received their full unemployment compensation, Child Tax Credit payments or Economic Impact Payments.
The Taxpayer Advocate Service (TAS) is staffed to assist taxpayers. Because the phone delays to reach an IRS customer service representative are extensive, the TAS officers are inundated with requests for help. In addition to a huge increase in the number of requests, many TAS representatives have retired and the offices are seriously understaffed.
The result of the IRS understaffing is a huge problem. The January 19 letter states, "The ongoing IRS return processing backlog and related customer service failures have reached crisis levels as the new filing season approaches — we write to ask for an explanation of what significant actions the IRS will take in the coming weeks to mitigate this crisis. Urgent action is needed, and it is needed now."
Congress urges IRS to take an "all hands on deck" approach toward the backlog. The IRS commenced the 2022 fiscal year with $1.4 billion in unobligated supplemental funds. The letter asks why the funds have not been used to reduce the backlog. Congress recognizes that there is a weak job market and urges the IRS to reassign staff as needed in order to address the backlog.
The backlog has had a substantial negative effect on many taxpayers. Some have had difficulty qualifying for a mortgage or student loans because they do not have tax data. Others have waited up to 10 months for refunds and were not able to receive Economic Injury Disaster Loans from the Small Business Administration because they did not have tax data.
The letter concludes, "Please reply to this letter by January 24, 2022, with an explanation of what significant actions the agency will take to mitigate this crisis."
Editor's Note:
Members of Congress are clearly concerned with the IRS delay. They have received thousands of calls from constituents who are experiencing serious problems. While the IRS has had major challenges with the COVID pandemic, Congress expects prompt action to resolve the problem.
Applicable Federal Rate of 1.6% for February -- Rev. Rul. 2022-3; 2022-6 IRB 1 (18 Jan 2022)
The IRS has announced the Applicable Federal Rate (AFR) for February of 2022. The AFR under Section 7520 for the month of February is 1.6%. The rates for January of 1.6% or December of 1.6% also may be used. The highest AFR is beneficial for charitable deductions of remainder interests. The lowest AFR is best for lead trusts and life estate reserved agreements. With a gift annuity, if the annuitant desires greater tax-free payments the lowest AFR is preferable. During 2022, pooled income funds in existence less than three tax years must use a 1.6% deemed rate of return.
Published January 21, 2022
Previous Articles
Tax Filing Season Begins January 24
Prepare For Filing - Last Estimated Payment
Time is Short for IRA Charitable Rollover Gifts