You are at: Planned Giving > The 1848 Society
The 1848 Society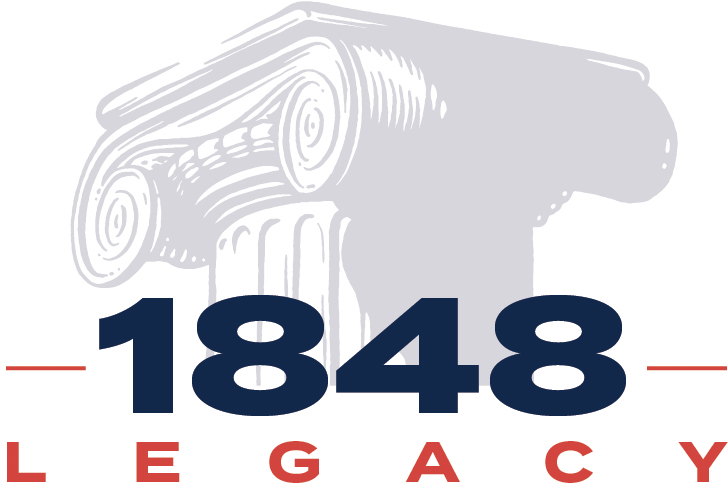 Since its founding in 1848, the University of Mississippi has benefited from the foresight and generosity of people who have invested in the future by naming the university as a beneficiary in their wills. As tax laws changed, many other gift plans emerged, and each year these planned gifts have added to the value of the university's endowment and provided funds for professorships, research, facilities, library books, scholarships, lectureships and many other specific programs to enhance academic and athletic excellence. Those who have made commitments to the university through planned gifts have left significant legacies and have truly become partners in the growth and development of the University of Mississippi.
What Is The 1848 Society?
The 1848 Society was established in 1998, the university's 150th year. The society recognizes alumni and friends of the university who have either funded or planned a deferred gift, such as a bequest or a life income plan.
Qualifications for Membership
Anyone who has an estate gift planned for Ole Miss or who has completed a life income gift, retained life estate gift or other charitable trust plan for Ole Miss is eligible for membership in the 1848 Society. For example, the University of Mississippi can be made the beneficiary of donors' estates through specific bequests written in a donor's will or by being named the beneficiary of a life insurance policy or retirement plan. Donors who establish life income plans, retained life estates or other charitable trusts that benefit the university, whether Ole Miss manages the plan or not, also qualify.

Gift plans that confer membership eligibility include the following:
Simple bequests
Life income gifts, including immediate or deferred-payment charitable gift annuities, charitable remainder annuity trusts or unitrusts
Retained life estate gifts
Charitable lead trusts that pay income to the university
Designation of Ole Miss as beneficiary of a life insurance policy or retirement plan
Most plans that make donors eligible for membership can be funded with either a lifetime gift or a testamentary gift made through the donor's will. If you have questions about a gift plan you believe might qualify, please contact the Office of Gift Planning.
Why Does Ole Miss Want Members?
Many planned gifts arrive at Ole Miss unannounced. In these cases, the university has no advance knowledge about the bequest plans until the bequest is actually received. Such gifts are welcomed, of course, but the university deeply regrets the missed opportunity they represent. We believe it is vitally important to thank properly all those who remember Ole Miss with estate gifts.

Those who create bequests for Ole Miss are wonderful role models. Although the university keeps the value and details of each planned gift strictly confidential, every person who becomes an 1848 Society member provides an example for other friends of the university who have not yet made similar plans.

Further, when Ole Miss is aware that friends intend to contribute planned gift support, the university can work with them to ensure that their interests and intentions are clearly understood and can be followed accurately.

Finally, although the university recognizes that receipt of any individual planned gift is unpredictable, if enough individual plans are known, the university can make valid estimates about future receipts. Thus, financial plans and projections for the future can be made with more confidence and accuracy.
What Benefits Do Members Receive?
1848 Society members who give their consent are listed in the University of Mississippi Annual Report and, from time to time, in other university publications. A certificate, signed by the chancellor, confirms membership. 1848 Society members are invited to university donor-recognition events. Finally, 1848 Society members enjoy the informed thanks of a grateful university.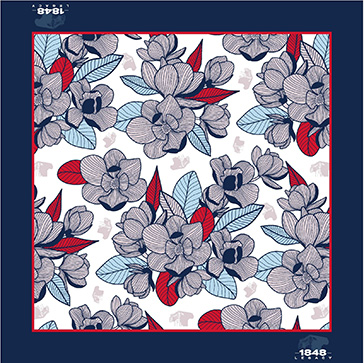 How Do I Join?
Anyone interested in joining the 1848 Society may become a member by completing a deferred gift plan for Ole Miss and confirming the plan, in writing, on the enrollment form, or in a separate letter.

Those who qualify by virtue of having completed a life income or other trust gift will automatically be invited to join if the gift plan is administered by the University of Mississippi. Those whose gift plans are managed by outside trustees or fiduciaries should simply confirm the plan's existence by completing the enclosed enrollment form or by sending a separate letter. When registering, new members should indicate whether their names should be kept in confidence or whether they may be listed as 1848 Society members in the university's publications.
What Gift Plans Qualify Donors for Membership?
If you already have completed any of the gift plans described below, you may join by indicating your plan on our 1848 Society enrollment form. Or, if you are interested in learning more details about creating one of the listed plans to become a member, contact the Office of Gift Planning.
A bequest through your estate plan:
Bequests can take many forms, and all qualify the donor for membership in the 1848 Society. Simple bequests can be for a stated portion of your estate, for the residue of your estate remaining after other bequests have been fulfilled, for a specific dollar amount or for a specific set of assets.
A life income gift established during your lifetime or through your will:
You can make a gift to Ole Miss during your lifetime that pays income back to you and anyone else you name. Or you can establish similar plans through your will that provide income for your heirs. All these plans represent a tax-advantaged means of providing income to you, your family or friends while aiding the University of Mississippi. The University of Mississippi Foundation administers most life income plans with minimal expense to the donor or income beneficiaries and works with your advisors to provide necessary documents and tax information at no charge.
A gift of retirement assets or life insurance benefits:
You can make the University of Mississippi a beneficiary of your IRA, Keogh or any other qualified retirement plan or of a life insurance policy. Such designations of Ole Miss as a charitable beneficiary save significant estate and income taxes. All these assets also may be used to establish tax-advantaged life income plans for your heirs.
Gifts of residential property with the right to life tenancy:
With a retained life estate gift, you can give the university your primary home, vacation home or farm including a home in exchange for the right to live in and enjoy the property during your lifetime, while earning a present income tax deduction and future estate tax savings.
A gift that pays income to the university and returns principal to you, your children or grandchildren:
A charitable lead trust that pays income to Ole Miss for some term of years can be established to yield significant tax savings for the ultimate beneficiaries of the trust. In addition, appreciation earned during the term Ole Miss receives income may go to your heirs at sharply reduced gift/estate tax rates.
For More Information
For more information on any of these giving plans, we encourage you to contact the university's charitable gift and estate planning staff or your own attorney and advisors. The University of Mississippi Foundation will gladly provide sample documents your advisors can review and adapt, which will illustrate the potential income, gift and estate tax results of any gift you contemplate. Assistance from the planned giving staff is offered in total confidence at no cost.
Please Consider Becoming a Member
Members of the University of Mississippi's 1848 Society are long-term investors; their gifts not only preserve Ole Miss' past but also guarantee that everything the university represents will become even more valuable in the future. 1848 Society members truly create permanent legacies with their gifts. If you have not yet done so, we hope you will review the options, think about how you want to be remembered at Ole Miss and consider completing a gift plan that will qualify you for membership. Such plans truly touch Ole Miss' future. If you already qualify for membership, please complete and return the enclosed enrollment form and additional documentation.

The University of Mississippi or University of Mississippi Foundation does not provide legal, tax or financial advice. Consequently we urge you to seek the advice of your own legal, tax, or financial professionals in connection with gift and planning matters. This communication (including any attachments) is not intended to be used and cannot be used, for the purpose of avoiding tax-related penalties.